Southern California Injury Lawyers, Making A Difference For People Injured In Bicycle Accidents
---
Bicycling is a fun and healthy activity. Unfortunately, the very fact a bicyclist sits on just a few pounds of metal, exposed to the elements and to many road hazards, can make this activity a very dangerous one. When inattentive or negligent drivers fail to account for bicyclists and cause an accident, the outcome could be tragic. Even when bicyclists take all necessary precautions, the fact is that a bicycle accident can lead to life-changing injuries.
If you, as a cyclist, have been involved in a bicycle accident, talk to us. We are the Personal Injury Attorneys at SANFORD A. KASSEL, A Professional Law Corporation. From our San Bernardino-based law office, we work to protect the rights of cyclists in Southern California–including San Bernardino, Riverside, the Inland Empire, and the High Desert regions.
Going The Extra Mile To Help You Recover The Compensation You Need
Having served seriously injured people for more than 37 years, we understand how bicycle injuries affect a life. While you devote your efforts to healing, we will devote our efforts to helping you recover the damages you need for your medical expenses, lost income, pain and suffering. Our efforts have been instrumental in helping people recover the resources they need to make the fullest possible recovery.
Read what our clients are saying about us on Google+…
As evidence of our efforts, we invite you to read more about our past results and what our clients have said about us.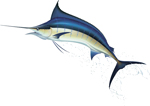 Bicycle Accident Causes
Some of the causes of bicycle accidents include:
Being Caught in Drivers' Blind Spots
Hit-and-Run Accidents
A Sideswipe
Accidents Caused by Left or Right Turns
Car Doors Slamming into Bicyclists
Drivers Moving Through a Gap in Traffic Where a Cyclist is Riding
Distracted Drivers
Whatever the cause of your bicycle accident, our experience and skill in investigating, negotiating, and litigating bicycle injury claims can make a significant difference in your case. Contact our legal team at SANFORD A. KASSEL, A Professional Law Corporation, to schedule your FREE consultation with one of our Personal Injury Lawyers. We will hold the responsible party accountable for your injuries.
Committed To Our Clients
"Within each of these areas there is a common theme; specifically, that our clients suffered harm due to another person's negligent, reckless, or wrongful conduct. We strive for the maximum settlement a case can bring; however, if a settlement offer is not reasonable or acceptable, we will be prepared to proceed to trial. Our total commitment to each of our clients, and to our community, is part of a legacy we are extremely proud to uphold."

-Sanford and Gavin Kassel