---
Inland Empire Brain Damage & Brain Injury Lawyers

Traumatic Brain Injury (TBI) cases have received a significant amount of attention in the media in the past several years–in large part due to high-profile cases involving professional athletes. One result is an increased understanding by people outside of the medical field as to the life-changing impact of brain damage which can be caused by TBI.
A Traumatic Brain Injury can cause cognitive deficits and paralysis. Brain damage of this type can frequently result in major suffering and sizable medical bills–often for the rest of the injured person's life.
San Bernardino brain damage attorney Sanford Kassel, the founding attorney at SANFORD A. KASSEL, A Professional Law Corporation, has the knowledge and experience to obtain full and fair compensation for individuals who have sustained traumatic brain injuries, as a result of another person's negligence. These types of brain damage injuries can be caused by a car or motorcycle accident, workplace accident, playground or sporting event mishap, product failure, surgical error or birth injury.
Our Riverside & San Bernardino Traumatic Brain Injury And Concussion Injury Attorneys Get Results
Attorney Sanford A. Kassel is a Riverside & San Bernardino traumatic brain injury and concussion injury lawyer who has a track record of getting results since 1981. We serve the Inland Empire, Orange County & Los Angeles. Call 909.884.6451 now for a free consultation. Our law firm has a long and proven track record throughout Southern California of getting full and fair financial compensation for individuals who have sustained a traumatic brain injury. We have established strong relationships with highly-respected medical specialists who will testify in court if necessary. We also have accident reconstruction experts who can help us build a strong case.
If you or a loved one has suffered a serious brain injury, as a result of another person's negligence, you need a lawyer who not only knows how to investigate an accident, but is skilled at organizing and presenting the facts in a court of law.
You Don't Pay Unless We Succeed In Getting A Settlement
Our personal injury cases are taken on a contingency fee basis, which means you do not pay us unless we recover a settlement for you in pretrial negotiations, or we win a judgment for you at trial.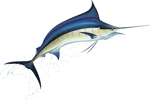 CLICK HERE TO LEARN MORE ABOUT OUR ATTORNEYS FEES POLICY
We offer a free initial consultation in which we can answer your questions and give you a candid assessment of what you can expect in your case.