San Bernardino Constructive Termination Lawyers, Assisting Southern California Employees Who Have Been Wrongfully Forced to Quit Their Jobs
If your work environment is hostile; if your employer or co-workers are harassing you; or, if you have already quit your job due to unbearable working conditions, you may be the victim of "Constructive Termination".
You may have the grounds for a Wrongful Termination claim.
You should seek the immediate expert advice of the knowledgable and trusted Inland Empire Employment Attorneys at SANFORD A. KASSEL, A Professional Law Corporation, to help protect your legal rights. Call 909.884.6451 today.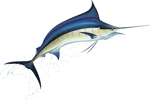 LEARN MORE ABOUT OUR EMPLOYMENT ATTORNEYS…