Experienced Medical Malpractice Attorneys
Some of the primary types of Medical Malpractice cases we handle are failure to diagnose, medication errors, anesthesia errors, surgical errors, birth injuries. We also represent those families who have lost loved ones due to medical negligence.
It is our belief that most physicians and other medical workers are committed to providing the highest level of care possible–oftentimes under intense pressure. But many people around California and throughout the U.S. are injured or die every year due to medical negligence.
Over a span of more than 37 years of practicing in Southern California, the firm of SANFORD A. KASSEL, A Professional Law Corporation, has developed strong relationships with highly-respected, well-qualified medical professionals who can review the facts of your case and determine whether competent medical care and treatment could have prevented or minimized injuries.
If we cannot reach a fair and full settlement out of court, we are always prepared to take your case to trial, to get the maximum compensation you are entitled to.
Fighting For People Harmed By Acts Of Medical Malpractice
Doctors, nurses and other health care professionals have a duty of care to their patients. When health care professionals fail in this duty and commit medical malpractice, lives can be forever altered. Our law firm has a history of success in malpractice litigation. In fact, Sanford Kassel earned the distinction of having the Largest Medical Malpractice Verdict in the history of San Bernardino County.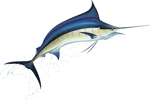 Largest Medical Malpractice Verdict in the history of San Bernardino County…
A Riverside Hospital Negligence Lawyer Representing Individuals Throughout Southern California
Our lawyers are committed to holding doctors and other health care professionals responsible for the injuries they cause. We represent individuals in a variety of medical malpractice cases, including:
Untimely Medical Treatment or Cancer Misdiagnosis

Hospital Negligence

Surgical Errors

Emergency Room Errors

Failure to Diagnose or Treat

Medication Errors

Wrongful Death

Anesthesia Errors

Brain Injuries

Birth Injuries

Coma

Spinal Cord Injuries
Kaiser Permanente Arbitration
If you have health care coverage from Kaiser Permanente, you will need to seek compensation for your injuries thru a Kaiser Arbitration proceeding. Our firm has extensive experience with this process, and we have successfully recovered millions of dollars in settlements and awards for Kaiser insureds who have been victims of medical negligence.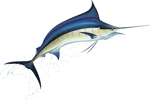 LEARN MORE ABOUT OUR KAISER ARBITRATION SERVICES…
No Recovery — No Fee for Personal Injury and Medical Malpractice Cases
We will assess the facts of your case and give you an honest opinion of what to expect if you file a Medical Malpractice lawsuit. We take all of our Medical Malpractice cases on a contingency basis, which means you do not pay us for our services if we do not collect a settlement, or win at trial, for you.
We can meet with you on weekends, or in the evenings. We will gladly meet with you in your home or at a hospital, if it is more convenient.  Call 909.884.6451, or complete our online Contact Form to request an appointment for your FREE consultation.