Truck Accidents
---
Southern California highways are busier than ever. Much of that traffic is made up of commercial trucks rushing to and fro, as they deliver products to various businesses.
The experienced legal team at SANFORD A. KASSEL, A Professional Law Corporation, understands how an accident with a semi truck, a bus, or any other large commercial vehicle can instantly change an individual's life. If you have been injured, or if a loved one has been injured or killed in an accident with a commercial truck (or other commercial vehicle), it is important to contact an experienced Truck Accident Lawyer as soon as possible.
You may face a lengthy hospital stay or extensive rehabilitation, including physical therapy, and all of the bills that come with it. If the truck accident was the result of someone else's negligence, you are entitled to compensation for medical bills, lost wages, rehabilitation expenses, and pain and suffering. Our legal team has access to expert accident investigators who will review police reports and conduct their own investigation, including reconstructing the accident, to help build a strong case.
Committed To Our Clients
"Trucking companies and insurance carriers often are quick to send out insurance adjusters and other representatives to photograph accident sites and take other measures in an attempt to prove their drivers were not at fault. It is important for any individual harmed by a commercial vehicle to seek his or her legal remedies just as quickly. Call us about your accident at any hour of the day, seven days a week, so we can immediately begin to protect your rights and build a strong case for you." -Sanford and Gavin Kassel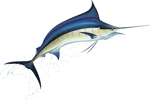 Learn more about protecting your rights.
---
Trust An Experienced Riverside Truck Accident Injury Attorney Who Practices Throughout Southern California
---
Some companies attempt to use their seemingly unlimited resources to fight truck driver negligence and injury claims. We have the knowledge and experience to take on deep-pocketed companies. Many times, we are able to reach a favorable settlement without the need for a court trial. However, in order to get the best possible outcome for our clients, our firm always stands prepared and willing to fight for you and proceed to trial.
Our law firm has the distinction of having reached the "Largest Wrongful Death Settlement in the History of San Bernardino and Riverside Counties.
---
Call Us Today To Schedule A Free Initial Consultation
---
We offer a free initial consultation to review the facts of your case. We will give you an honest assessment of what you might expect through the legal process of seeking compensation for your injuries. We can meet with you in the evening or on weekends at your home, or at a hospital if necessary.