San Bernardino Wrongful Termination Attorneys
---
---
Have you recently been:
Fired?
Blacklisted?
Refused Employment?
Refused Rehire?
Threatened for Whistleblowing?
Transferred or Demoted?
Have you recently had:
Your Hours or Wages Reduced?
---
What should you do?
There are many unacceptable reasons employers give for firing an employee. If this has just happened to you, emotions will probably be running high. It is important that you remain calm, and avoid venting to co-workers as you leave the premises. Once you are in the privacy of your home, collect your thoughts, and begin to write things down. Create a timeline of events.
You will need to pull together all the evidence you can. Organize whatever you have in your possession (i.e., computer files, documents, letters, memorandums, or other items that pertain to the situation). It is important that you be as thorough as you can with the details, and evidence. The more information you can have to support your side of the story, the better.
Did you know that in the State of California, it is unlawful for an employer to retaliate against any employee for refusing to participate in illegal activities, or for speaking out against illegal conduct by the employer? See also,
Workplace Retaliation
or
Whistleblower Protection
.
If you have been laid off, or lost your job recently, due to bias, prejudice, or in retaliation for reporting workplace sexual harassment or illegal conduct by your employer, you can take legal action against your employer.
If you have been fired for reporting an unsafe work environment, California laws are on your side. It is illegal for an employer to punish you for asserting your rights in the workplace.
If you were fired after taking family or medical leave, it may be considered a wrongful termination, giving you grounds for legal action.
Get Legal Representation
This would be the time to speak with an experienced Employment Law Attorney who will help you put the pieces together, for your particular situation, and determine what legal options you have, so you can begin to build a strong case.
Wrongful Termination cases are complex. Their outcomes can rest on nuances that only experienced Employment Law Attorneys recognize. An employee who was fired for the wrong reasons will need to have direct evidence to support their claim. At SANFORD A. KASSEL, A Professional Law Corporation, we have more than 33 years of experience representing individuals who have been wrongfully terminated or discriminated against. Our team of experts will work to gather the evidence we will need to be the most persuasive in a court of law.
Strengthen Your Position by Hiring an Experienced Riverside and San Bernardino Wrongful Termination Attorney Who Works with Clients Throughout Southern California
California is an "at-will" employment state, and it can be difficult to prove your claim. This is why you need a highly-skilled and trusted Wrongful Termination Lawyer working on your behalf.
If you signed an employment contract that clearly states you are not an at-will employee, this may help your position. If you are suddenly terminated, without good cause, and you have an employment contract, you may have grounds for an action against your former employer.  Let our experienced Employment Law Attorneys at SANFORD A. KASSEL, A Professional Law Corporation, review your employment contract. We will determine whether or not an employment breach has occurred, and what legal remedies are available.
The California Constitution, and California Statute protects at-will employees. State and Federal Laws prohibit discrimination based upon:
There are also laws in the State of California that protect at-will employees, including:
WHISTLEBLOWER PROTECTION…
California's whistleblower law protects you from retaliation. Often, employees are afraid to report misconduct that has occurred within a company because they fear being passed over for promotion or losing their job altogether. We fight to protect employees' rights after they have experienced employee retaliation or before they report unethical or illegal misconduct. Call us if you have questions about your rights under the 
California Whistleblower Protection Act
.  READ MORE about your legal rights…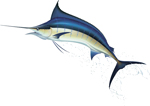 Legal Remedies That May be Available to You
Damages for wrongful termination can include back pay, a promotion, reinstatement, front pay, compensatory damages, reasonable accommodations, injunctive relief (forcing the employer to do or stop doing something), punitive damages, and attorney's fees for your legal costs. Your best chance for getting maximum compensation on your claim, is to put one of our experienced, tenacious, and resourceful Southern California Employment Law Attorneys in your corner.
"Our experience with Wrongful Termination cases has shown us the most common strategies that employers take to protect themselves in these cases. This allows us to anticipate the opposing side's move before it is made, providing our clients with legal advice that is one step ahead of the opposition."  

-Sanford & Gavin Kassel
Get Answers to Your Employment Law Legal Issue Today
We offer a FREE initial consultation. One of our compassionate Employment Law Attorneys will be happy to answer your questions regarding a wrongful termination, the Whistleblower Protection Act, or any other Employment Law legal issue you may be dealing with. We will walk you through your legal options, to help determine whether or not you have a valid Wrongful Termination case.
To reach a San Bernardino Employment Law Lawyer, who works with clients throughout Southern California, call SANFORD A. KASSEL, A Professional Law Corporation at 909-884-6451, or complete our online Contact Form to schedule an appointment for a FREE consultation.