Website Accessibility Policy for SANFORD A. KASSEL, A Professional Law Corporation
The Internet has a great diversity of users, with all types of needs and abilities. This site is designed to comply with the World Wide Web Consortium's (W3C) Level "A" guidelines for website accessibility and readability.
At the firm of SANFORD A. KASSEL, A Professional Law Corporation, we take into account the users' knowledge, experience, and possible disabilities, including people with age-related impairments, hearing impairments, blindness, and other sight impairments. Many people with mobility and sensory impairments are only able to use computer technology, through the aid of Assistive Technology (AT) devices, such as screen readers, screen enlargement applications, voice recognition software, special keyboards, audio enhancement programs, to navigate their way around the Internet.
We are committed to continuously working to improve the availability of our Website. This involves using clear labeling so users know where a link or button is taking them, and the type and size of documents they are downloading. We have also used a clear, responsive design that takes into account people with visual impairments.
Learn more about the W3C website accessibility initiative by visiting http://www.w3.org/WAI/.
PDF Files
Many of our reports and documents are currently only available as PDFs (Portable Document Format). To view any PDF, you need a copy of Adobe Acrobat Reader, which is freely available if you do not already have a copy on your computer.
Download Adobe Acrobat Reader (http://www.adobe.com/products/acrobat/readstep2.html)
If you click the PDF link with the right mouse button you will be given various options, one of which is to "Save Target As…." If you select this option, you can save the PDF file to your computer hard drive, and view the file whenever you wish.
Other Accessibility Issues
Text Size: You can increase the size of the text on our webpages by selecting "view" in your browser menu, then selecting "text size/larger" or "increase font." You can also change text size by scrolling across the screen with the wheel of your mouse while holding down the control key. Using the Ctrl and + keys and Ctrl and – keys will increase text or zoom in and out on most browsers.
Color: We limit our use of color in the content area, to convey information to the reader.
Images: All non-decorative images will have "alternate" text descriptions – this is what screen readers will read.
Navigating Without a Mouse
Use the:
"arrow" keys to scroll up and down a page;
"tab" key to move between links, then click "return" or "enter" to select a link; and
"backspace" key to go back to the previous page.
Browser & Computer Operating System Compatibility
The site is best viewed using any of the following browsers and platforms with your monitor resolution set at 800 x 600 or above.
Compatible Browsers
Internet Explorer 6.0 and above
Firefox 2.0 and above
Safari 2.0 and above on Mac
Safari 3.0 and above on PC
Opera 9 and above
Compatible Platforms
Windows 2000, XP or Vista
Mac OSX 10.3 and above
Linux
iMac with Internet Explorer – If you are using an older Apple Mac with Internet Explorer, this is no longer supported by Microsoft. We advise that you download the Safari browser for use on the Mac, and you should have no further problems. Mac users running OS 9 should use iCab. If you are running OS X, you will already have Safari installed and do not need to download it.
If You Encounter Problems Contact Us
To report problems or suggestions, please send our Webmaster an email.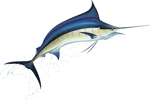 CONTACT WEBMASTER…