Parietal Lobe Injury Attorneys, Serving All of Southern California
The brain is made up of several lobes, each serving a different purpose, each assisting in various bodily processes. One of these lobes is the parietal lobe. The parietal lobe is situated between the occipital and frontal lobes. The parietal lobe serves important functions such as,
integration of sensory information
depth perception
judging spatial senses
navigation
The parietal lobe of the brain can be vulnerable to injury, as a result of many types of head trauma. If you, or a loved one, have sustained an injury to the parietal lobe it is in your best interest to speak with a trusted Personal Injury Attorney, who handles parietal lobe injury cases, regarding compensation and benefits.
Call the San Bernardino Personal Injury Lawyers at SANFORD A. KASSEL, A Professional Law Corporation, regarding your brain-injury claim. We represent victims of accident, injury, hospital negligence, and medical malpractice throughout Southern California.
Parietal Lobe Injury
The parietal lobe can be injured or damaged in many types of accidents. Common examples are:
Auto Accidents
Motorcycle Accidents
Boating Accidents
Sports Injuries
Falls
Blunt Force Trauma
Consequences of a Parietal Lobe Injury
An Injury to the parietal lobe can drastically alter a person's life. This may include an an inability to carry out everyday tasks such as:
multitasking
reading problems
writing disorders
difficulty distinguishing your left from your right
Suffering a partial lobe injury can require relearning many daily activities over again, which may seemingly create insurmountable medical expenses. Financial situations may become further impacted, due to an inability to work for an extended period of time. Working with an experienced personal injury attorney after an accident, such as this is a smart move. A well-established injury lawyer can focus on helping you and your family recover losses related to the accident. A highly skilled personal injury law office will assess any and all means of compensation for injuries and identify all liable parties..
Contact an Experienced Southern California Personal Injury Benefits Lawyer
It is strongly advised that you consult with an accomplished catastrophic injury lawyer, as soon as possible after any injury accident. The legal team at SANFORD A. KASSEL, A Professional Law Corporation will diligently work to get the maximum amount of compensation you are entitled to. Our team of personal injury experts will strongly advocate your legal rights, protecting them throughout this emotional, psychological, and trying time.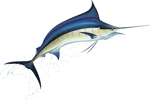 LEARN MORE ABOUT BRAIN INJURY ACCIDENTS