Meet Our San Bernardino Lawyers, Specializing In Personal Injury, Medical Malpractice, And Employment Law
Attorney Sanford A. Kassel and Attorney Gavin P. Kassel are the second and third generations, respectively, in a family of prominent San Bernardino Lawyers who have been practicing law in Southern California for more than 50 years.
Our capable and experienced staff handles every case diligently and thoroughly, to establish liability and prove damages. Sanford Kassel has maintained his office in Downtown San Bernardino since he began practicing law, in 1981.
Our firm works with top-notch expert witnesses and a team of investigators, to gather the necessary evidence, as if every case is going to trial.
The father-son team at SANFORD A. KASSEL, A Professional Law Corporation, devotes their efforts to:
Committed To Our Clients
"Within each of these areas there is a common theme; specifically, that our clients suffered harm due to another person's negligent, reckless, or wrongful conduct. We strive for the maximum settlement a case can bring; however, if a settlement offer is not reasonable or acceptable, we will be prepared to proceed to trial.  As 2nd and 3rd generations of a family of compassionate and hard-working San Bernardino lawyers, our total commitment to each of our clients, and to our community, is part of a legacy we are extremely proud to uphold."

-Sanford and Gavin Kassel
Sanford A. Kassel
Sanford A. Kassel, a graduate of Western State University School of Law, Fullerton, CA, has practiced law since 1981. During this time, he has worked in the same location, next to the San Bernardino Justice Center at 3rd Street and Arrowhead Avenue in Downtown San Bernardino.
Over his career,  as a San Bernardino lawyer, Mr. Kassel has taken over 100 cases to trial. He has earned a number of notable verdicts and settlements, among them:
• Highest "Medical Malpractice" Jury Trial Verdict, in the history of San Bernardino County.
• Highest "Wrongful Death" Settlement, in the history of San Bernardino and Riverside Counties.
• Settled "Whistleblower" case against San Bernardino County Board of Supervisors for $650,000.00.
These outcomes are a high testament to Mr. Kassel's extraordinary legal skills and client dedication.
Gavin P. Kassel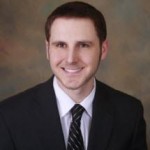 Gavin P. Kassel, a graduate of University of West Los Angeles School of Law, joined our firm in November 2012. Gavin Kassel is the youngest member of the multi-generational Kassel/Katz family of local attorneys. He brings tremendous legal talent, knowledge of the law, and a deep compassion for clients' needs to our firm
Like his father, Gavin Kassel strives to assist those who have been personally injured due to the fault of another or have been taken advantage of—particularly in the area of employment discrimination, workplace retaliation, and wrongful termination.
Family patriarch Philip Kassel said he never pressured his children to pursue careers in the legal profession, but is certainly happy with his sons' and his grandson's career path choices. "I feel good about it because I'd like to think the law will benefit from Gavin because he's so interested in people and wants to help people," Philip Kassel said. "He's not interested in getting some corporate job and earning a bunch of money. He wants to help people, and I feel good about the fact these kids want to be productive and contribute to society. They're in a profession that can make a difference." -Philip Kassel (SB Sun 12-01-2012)

We are joined by The Honorable Joseph A. Katz, a retired San Bernardino County Superior Court Judge, who serves Of Counsel.
---