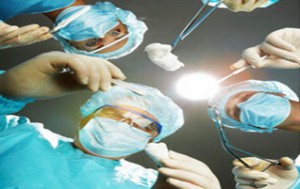 If you, or a member of your family, has been seriously injured, because of an avoidable medical mistake, it is critical that you hire the right medical malpractice attorney to represent you.
Doctors, nurses and other health care professionals have a duty of care to their patients. When health care professionals fail in this duty and commit medical malpractice, lives can be forever altered.
An experienced, local medical malpractice attorney can be your most valuable advocate toward protecting your legal rights, and obtaining the maximum recovery for your case of malpractice.
---
Why is it important to hire an experienced, local medical malpractice attorney to represent you?
Familiarity with local trial judges, local court rules, and their court staff.
Familiarity with the thought processes of local jurors.
Access to the local resources you need to put together the best possible case, and protect your rights.
Reputation in the local community for outstanding medical malpractice trial skills and successful outcomes.
In making this decision, it's important you talk with local medical malpractice attorneys to get a better sense of their qualifications and experience, as well as an idea of what it would be like if they were to handle your case.
---
I am San Bernardino Medical Malpractice Attorney Sanford A. Kassel. I have been representing clients with Medical Malpractice cases in the Inland Empire since 1981. I will fight for your rights to full compensation if you or someone you love suffers a catastrophic or life-changing injury as the result of the negligence of a doctor, nurse, or other medical professional or medical facility.
---
Over a span of more than 35 years of practicing in Southern California, the firm of SANFORD A. KASSEL, A Professional Law Corporation, has developed strong relationships with highly-respected, well-qualified medical professionals who can review the facts of your case and determine whether competent medical care and treatment could have prevented or minimized injuries.
So, if we cannot reach a fair and full settlement out of court, we are always prepared to take your case to trial, to get the maximum compensation you are entitled to.
Our law firm has a history of success in Medical Malpractice litigation. In fact, Sanford Kassel earned the distinction of having the
Largest Medical Malpractice Verdict in the history of San Bernardino County.
---
Common Types of Medical Malpractice
Untimely Medical Treatment or Cancer Misdiagnosis

Surgical Errors

Emergency Room Errors

Failure to Diagnose or Treat

Medication Errors

Coma

Spinal Cord Injuries
LEARN MORE ABOUT OUR MEDICAL MALPRACTICE SERVICES…
---
No Recovery — No Fee for Personal Injury and Medical Malpractice Cases
At the law offices of SANFORD A. KASSEL, A Professional Law Corporation, we will assess the facts of your case and give you an honest opinion of what to expect if you file a Medical Malpractice lawsuit.
We take all of our Medical Malpractice cases on a contingency basis, which means you do not pay us for our services if we do not collect a settlement, or win at trial, for you. Click here to learn more about attorneys fees.
We can meet with you on weekends, or in the evenings. We will gladly meet with you in your home or at a hospital, if it is more convenient.  Call 909.884.6451, or complete our online Contact Form to request an appointment for your FREE consultation.