Do I have to sign termination papers?
NO, YOU DO NOT!  In fact, one should never sign anything without closely reviewing the language contained in any document. By signing termination papers (exit interview documents), you are likely waiving and giving up any potential wrongful termination claim. When you sign termination papers, you are agreeing with the reason given for your termination.
For example, if you sign termination papers stating you are being dismissed for showing up late to work, you are acknowledging that you agree by signing these papers; even if you believe you are being wrongfully terminated and unfairly singled out because of your race, sexual-orientation, gender, religious beliefs, or for being a whistle-blower.
Withholding A Final Paycheck
Many employers threaten to not provide the final paycheck unless the employee signs the exit interview/termination papers/release. This is unlawful!
It is illegal for an employer to withhold pay if you don't sign termination papers, release, or exit interview.
---
"An employer shall not require the execution of a release of a claim or right on account of wages due, or to become due, or made as an advance on wages to be earned, unless payment of those wages has been made. A release required or executed in violation of the provisions of this section shall be null and void as between the employer and the employee. Violation of this section by the employer is a misdemeanor." [Lab.C. § 206.5(a); see Woods v. Fox Broadcasting Sub., Inc. (2005) 129 CA4th 344, 357, 28 CR3d 463, 474].

"In case of a dispute over wages, the employer shall pay, without condition … all wages, or parts thereof, conceded by him to be due, leaving to the employee all remedies he might otherwise be entitled to as to any balance claimed." [Lab.C. § 206(a).
Also, California Labor Code Section 201 (a) is worth noting:
"If an employer discharges an employee, the wages earned and unpaid at the time of discharge are due and payable immediately."
---
Know Your Legal Rights–Before You Sign
If a company provides you a release, you have to evaluate if you want what your employer is offering more than what they want you to give up.
For example, if it's a layoff and you feel like you were chosen for any illegal reason (such as race, gender, pregnancy status, etc), then signing a release saying, "I won't sue you!" could be a big deal. Even if you are not sure whether or not you are being terminated for an illegal reason, you should seek the advice of a reputable employment attorney.
Before signing anything given at the time of termination, you should seek the advice from a knowledgeable employment lawyer who specializes in wrongful termination and unpaid wages.
Contact the Local Employment Law Experts
At the San Bernardino Employment law office of SANFORD A. KASSEL, A Professional Law Corporation we pride ourselves in our 35+ years of experience fighting for employees. To learn more about, and protect, your legal rights, call 909-884-6451.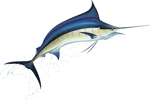 LEARN MORE ABOUT OUR EMPLOYMENT ATTORNEYS…
---